Foreign Exchange (Forex) Definition
---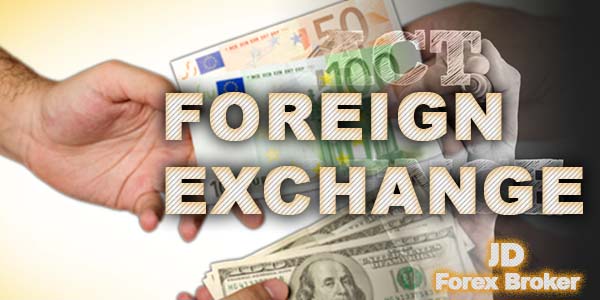 What is Foreign Exchange?
Foreign exchange is the conversion of one currency into another currency. It is a relative value of one currency to another, the term is usually abbreviated as forex and in some cases as FX.
If everyone in the world used US Dollars there would be no need of money exchange in the world. In international market the term is used for buying and selling of products since use of different currencies. For example if an Australian retailer needs to buy high fashioned dresses made in Milan Italy, the retailer will have to pay in Euro Dollars this is because the Milanese dress maker transacts business in Euro dollars only. This means the Australian retailer will have to exchange his Australian Dollar for Euro Dollars to pay for the order. But how many Euro Dollars will equal the Australian Dollar? The answer comes from the Foreign exchange market, where currencies are traded for products and services, stocks, bonds or any other financial product.
How Does Foreign Exchange Work?
Imagine you live in US and you plan to go to Switzerland that means you need to convert some dollars USD into Swiss Franc CHF. You need to know the exchange rate of USD/CHF, it is 1.0249 CHF to buy a USD. Exchange rates are typically carried out to the fourth or fifth place. This allows good pricing in the exchange rate.
Currency
Currency Name
Exchange Rate
USD
US Dollar
1.0783
JPY
Japanese Yen
114.91
BGN
Bulgarian Lev
1.9558
CZK
Czech Koruna
27.158
DKK
Danish Koruna
7.4605
GBP
Pound Sterling
0.87478
HUF
Hungarian Forint
349.36
PLN
Polish zloty
4.5467
RON
Romanian Leu
4.8235
SEK
Swedish Krona
10.6200
CHF
Swiss Franc
1.0530
ISK
ICElandic Krona
159.10
NOK
Norwegian Krona
11.0405
HRK
Croatian Kuna
7.5665
RUB
Russian Rouble
79.5801
TRY
Turkish Lira
7.7792
AUD
Australian Dollar
1.6704
BRL
Brazilian Real
6.2271
CAD
Canadian Dollar
1.5177
CNY
Chinese Yuan renminbi
7.6427
HKD
Hong Kong Dollar
8.3580
IDR
Indonesian rupiah
16223.02
ILS
Israeli Shekel
3.7881
INR
Indian Rupee
81.7685
KRW
South Korean won
1320.18
MXN
Mexican Peso
26.0677
MYR
Malaysian Ringgit
4.6631
NZD
New Zealand Dollar
1.7820
PHP
Philippine Peso
54.497
SGD
Singapore Dollar
1.5303
THB
Thai Baht
34.969
ZAR
South African Rand
20.0698
What is a PIP in Forex?
A PIP is the percentage in point or percentage on point. It is the smallest unit of measurement in the forex market. For example in case of 1.02490 the pip is the digit 9. Consider an exchange rate of a currency pair moved from 1.35000 to 1.35100, it will be said that the market has moved 10 PIPs.
Factors that Affect Currency Values
The currency value keeps changing due to the factors such as:
It includes three types of accounts, current account, capital account and Official reserve account. If balance of payment is surplus it means there is a great inflow of currency into the country, which means foreign currency is coming into that country so supply of foreign currency is increasing into that country. The demand for home currency will increase with reference to foreign currency.
If there is great inflation in a country than there will be high cost of goods, if goods are high cost, the exporter is not able to sell the goods in the foreign market. This will make deficit of foreign currency in the market.
If government has amended the interest rate, there will be inflow and out flow of foreign investment. If interest rate are high there will be less inflow of foreign currency.
If economy is well sound and consumption power is good, per capita income is good, this means there is a good inflow of foreign market.
Due to market demand and supply, the foreign exchange fluctuates the prices or value of currency.
If a country is stable politically, there will be more foreign exchange in the country and vice versa.
Adam Fent
Adam Fent is a forex trader who has been involved in the markets since he was a teenager. He started out by day trading penny stocks, and eventually transitioned to Forex because of its liquidity and 24-hour nature.
He has been consistently profitable for the past several years, and is always looking to improve his trading skills. When he's not trading, he enjoys spending time with his wife and two young children.