Trading Scalping | Strategy | Definition and PDF
---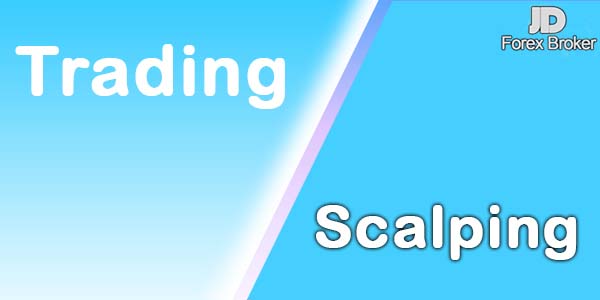 Scalping is a type of trading in which the profit is made by small price changes, which generally involves the execution of a trade that results in a profit. According to the experts in the field, scalping is an effective and highly profitable strategy. In the simplest explanation scalping can be explained as the buying and selling a stock with a very tight risk to capture a quick move in the direction of the trade. Scalping is supposed to be the most effective way of trading to avoid losses.
Trading Scalping Definition
According to stock exchange and forex experts, trading scalping can be defined as:
Trading scalping is a technique to make or add up small profits that are obtained as a result of small price changes in the stock. A scalper is supposed to be a trader who is capable of darting in and out of a stock or other asset, and the scalper does a dozen and in some cases even a hundred times a day. The reason for them being so active is that they are adding up the small profits they are getting with each scalping.
Trading Scalping Strategy
Scalping is totally different from day trading because of the fact it being short term and day trading being a long term strategy. The scalping strategies that are supposed to be too effective are:
Scalp Trading With A Stochastic Oscillator
Stochastic means the rate of a current price compared to its range over the time. Stochastic is supposed to provide potential turning points by comparing the price of a security to its recent range.
Moving Average Strategy
Another strategy used in scalping is called moving average strategy, that usually involves two short term and one long term to predict the trend.
Scalping by the Parabolic SAR Indicator
SAR stands for 'stop and reversal'. A parabolic SAR is a type of indicator that will highlight the direction of the movement of the market. The SAR indicator is also capable of providing the entry and exit points. The indicator is displayed as dots above or below the price bars.
Scalping using the RSI
RSI is the relative strength index, which is a strength indicator that measures the size of the recent price change to assess the conditions of oversold or overbought by their recent price change.
Trading Scalping PDF
Trading scalping has been explained by a number of scalping experts. Basic information about scalping can be found on JD Forex Broker. A PDF regarding the knowledge about scalping strategy is attached over here:
The name is Super scaler, the file tells about the best ways to scalp in the stock market and make big profit by adding up the small ones. The file efficiently explains the scalping process, its concept and trading techniques. It has a prompt explanation on the strategies in scalping. It focuses on three steps for trading scalping, that is scan, confirm and trade. Which is the core trading concept it follows.