Hugo's Way Broker Review
---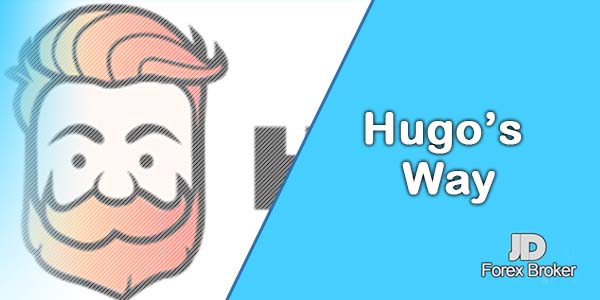 Hugo's way is a broker in the forex market. Hugo's way offers traders a new way of trading and is capable of providing market-leading pricing and trading conditions. It has simplified trading within MT4, allowing its users to focus on trading leave the rest to Hugo's way. Hugo's way is to provide a market-leading pricing and trading conditions to the traders through the MT4 platform, this is done by providing its clients with true ECN connectivity. MT4 is known to be the most popular platform for trading in the forex market.
Hugo's Way Review
There are contradictory reviews on Hugo' way, because it is not regulatory. The fact of it not being regulatory gives it a sense of it being a scam. Hugo's way is not regulatory and is not licensed.
Hugo's Way Withdrawal
The withdrawal time of money from Hugo's way depends on the withdrawal method being used. It has three methods for withdrawal:
Bitcoin Transfer
The bitcoin transfer takes one day and it can be checked on Blockchain.info.
WithDrawal to Card
Money deposited to the card can take up to a week to be transferred to the bank.
Withdrawal By Bank
After the money is transferred to the bank account it will take one day to process but it can take up to six days to arrive.
Hugo's Way demo
Just like any other forex platform, Hugo's way too offers a demo account in order to make the trader comfortable with the ways of the broker. This gives the trader an idea of how much of his capital can be invested, and what are the risk factors involved in it. You can open a Demo Account by signing up for one at Hugo's way official website. The link I also available in JDForexBroker.com.
Hugo's Way support
Hugo's way has a support system that assures a 24-hour availability to the traders. On the official website Hugo's way offers a 24/7 chat. This can be availed anytime just by clicking on the chat bubble. It also provides the traders with an email address in case of any query.
Hugo's Way app
Hugo's way has an app in the market that operates Hugo's way services. The app needs a Javascript to be downloaded in order to operate the Hugo's way app on our tablet or mobile. The app provides easy access to the market and trends in the market.
Hugo's Way fees
Hugo's way is charging a minimal commission on the trades. The commission is usually $5 per 10000 currency unit lot deposit. Other fees regarding the withdrawal and deposits are totally free. The only fee charged is for the bank wire transfer of money withdrawal.
Hugo's Way spreads
The Hugo's way app is showing the spreads on all the FX and Crypto pairs. It shows real-time spreads, live spreads that cover FX Majors, Cryptos, FX crosses, indices, and Commodities.
Hugo's Way deposit
The minimum amount of deposit that is necessary to open an account for trading is $100.
Adam Fent
Adam Fent is a forex trader who has been involved in the markets since he was a teenager. He started out by day trading penny stocks, and eventually transitioned to Forex because of its liquidity and 24-hour nature.
He has been consistently profitable for the past several years, and is always looking to improve his trading skills. When he's not trading, he enjoys spending time with his wife and two young children.