Forex Mart Review | Bonus and No Deposit Bonus
---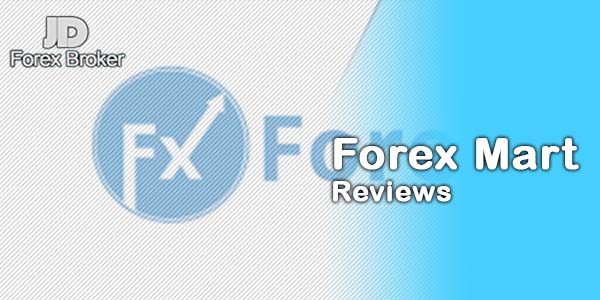 Forex Mart is a broker, which is working on the web. Forex mart provides services for mobile forex trading, MT4, and web trader. It offers over 105 currencies pair, gold, silver, shares, CFDs, bitcoin, and different cryptocurrencies for trading and investment. It is a great platform if you have plans and strategies to expand trading to assets other than currency pairs.
The beginners can also use forex mart if they have a low deposit. You can get experience of live trading, on your startup, by this you get an idea of how the business runs.
Forex market was founded in 2015 in St. Vincent and the Grenadines, but now its office also situated in Cyprus. If you compared the Forex Mart to other brokers, JD forex Broker found them to offer an accomplished trading experience.
As an ECN broker, they are providing an efficient process and try to give their best for making opportunities for a good profit.
Forex Mart also won the best new broker Europe award in 2016 and Best Forex Newcomer in 2016.
You also get to know about Forex Mart form the JD forex Broker platform that Forex Mart does not accept clients from few countries including the United States and Cuba.
Is Forex Mart Regulated?
Forex mart is an internationally recognized and regulated in different jurisdictions, including by CySEC and SVGFSA.
They are contacts with financial regulatory authorities in a few European countries including Austria, Bulgaria, Germany, Greece, Norway, United Kingdom, France, and Hungry. Forex Mart is also a member of the Investor Compensation Fund. Thus if the broker becomes insolvent, you are covered up to approximately $22,000. CySEC also requires brokers to have a minimum capital of $810000(EUR730000) to provide they are financially stable.
For the protection of your fund, this web platform does not conduct any proprietary trading. They never take the commission of the other side of a client's trade, and they only use their assets for hedging. Your fund is also fully segregated from their capital.
Forex Mart Review:
JD Forex Broker review team found that Forex Mart offers EU clients five different accounts and four accounts of international clients.
Forex Mart Classic, Forex Mart Pro, Forex Mart Cents, and Forex Mart Zero spread accounts are available for international clients but there is an addition of one more account for EU clients, which is Forex Mat Scalping account.
Forex Mart Welcome Bonus
When the beginner open an account in forex mart and deposit it, he has the vital opportunity to get a reward of $30 bonus in his account. If your total balance is $130 so can get $30 for every deposit, you will do.
Forex Mart No Deposit Bonus
If you are considering whether or not you want to receive the bonus, you have to know that $300 is available for free.
To get the bonus, there will be no costs, fees, or commission that you need to cover.
The focus of promotions is to satisfy the client and make him more familiar with the organization's services.
Forex Mart MT4
It is a platform of trading, Meta Trader 4 gives you the critical charts, statistics, scales, and probabilities of forex trading. It is also used for placing orders and manage more than 2 or 3 orders at a time. The software can be easily downloaded from any app store.
Adam Fent
Adam Fent is a forex trader who has been involved in the markets since he was a teenager. He started out by day trading penny stocks, and eventually transitioned to Forex because of its liquidity and 24-hour nature.
He has been consistently profitable for the past several years, and is always looking to improve his trading skills. When he's not trading, he enjoys spending time with his wife and two young children.