How to Find Good Brokers: A Comprehensive Guide
---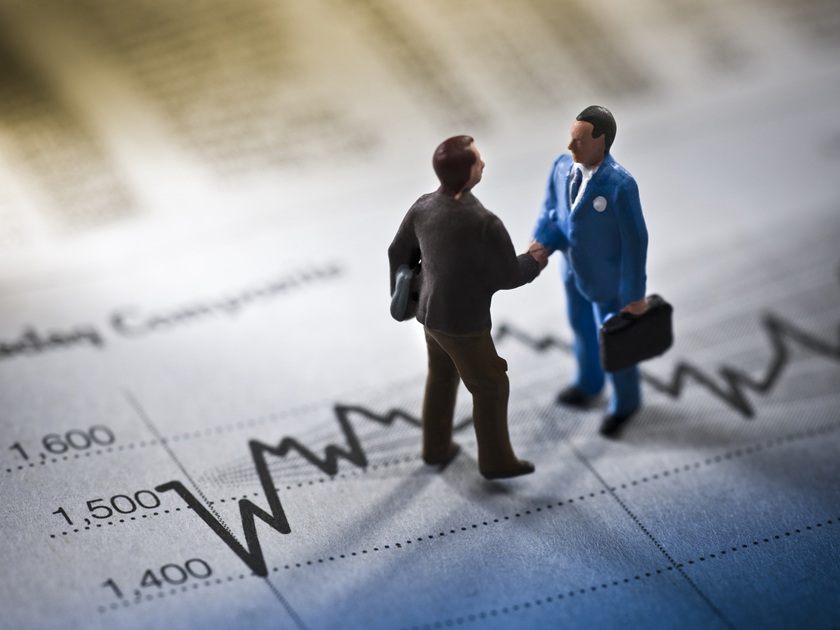 Finding the right broker is crucial for investors and traders who want to make the most out of their financial activities. A good broker will help you execute trades efficiently, provide valuable resources, and offer support when needed. This comprehensive guide will help you understand the process of finding good brokers, as well as the features and qualities to look for in a broker.
Introduction
Before diving into the process of finding a good broker, it's essential to understand the different types of brokers available in the market. The three main categories of brokers are full-service brokers, discount brokers, and online brokers. Each type has its pros and cons, so it's crucial to understand which kind of broker best suits your needs.
Broker Types
Full-Service Brokers
Full-service brokers offer a wide range of services, including personalized investment advice, research reports, and financial planning. These brokers are suitable for investors who require a high level of support and guidance in managing their financial portfolios. However, full-service brokers charge higher fees compared to other types of brokers.
Pros of Full-Service Brokers
Comprehensive support: Full-service brokers provide personalized advice and recommendations, which can be helpful for investors who need assistance in making investment decisions.
Access to research and resources: Full-service brokers offer in-depth research reports and market analysis, helping clients stay informed and make informed decisions.
Financial planning services: Full-service brokers often provide additional financial planning services, such as retirement planning and tax advice.
Cons of Full-Service Brokers
High fees: Full-service brokers charge higher fees than discount or online brokers, which can eat into your investment returns.
Potential conflicts of interest: Some full-service brokers may prioritize their firm's interests over their clients', leading to biased advice.
Discount Brokers
Discount brokers offer a more cost-effective alternative to full-service brokers. They provide basic trading services at a lower cost but do not offer personalized advice or financial planning services. Discount brokers are suitable for investors who are comfortable making their investment decisions and want to save on fees.
Pros of Discount Brokers
Lower fees: Discount brokers charge lower fees than full-service brokers, helping you save on costs.
Self-directed trading: Discount brokers allow investors to make their own investment decisions, giving them more control over their portfolios.
Cons of Discount Brokers
Limited support and resources: Discount brokers offer fewer resources and support compared to full-service brokers, which may not be suitable for investors who need guidance.
No personalized advice: Discount brokers do not offer personalized investment advice or financial planning services.
Online Brokers
Online brokers are a subset of discount brokers that operate primarily through digital platforms. They offer a range of services at competitive prices, making them an attractive option for tech-savvy investors. Online brokers often provide a wealth of online tools, resources, and educational materials to help their clients make informed decisions.
Pros of Online Brokers
Low fees: Online brokers typically charge lower fees than both full-service and traditional discount brokers.
Access to resources: Online brokers often provide a range of tools and resources, such as stock screeners, research reports, and educational materials.
User-friendly platforms: Online brokers generally offer user-friendly trading platforms, making it easy for investors to execute trades and manage their portfolios.
Cons of Online Brokers
Limited human support: Online brokers may provide limited or no direct human support, which can be challenging for investors who need personalized assistance.
Reliance on technology: Investors must be comfortable using technology to manage their investments and navigate online trading platforms.
Considerations When Choosing a Broker
When searching for a good broker, consider the following factors:
Cost and Fees
One of the most critical factors to consider when choosing a broker is the cost and fees associated with their services. These can include:
Trading commissions: The fees charged for executing trades, which can vary depending on the type of asset being traded (stocks, options, mutual funds, etc.).
Account maintenance fees: Some brokers may charge an annual or monthly fee for maintaining your account.
Inactivity fees: Some brokers charge a fee if you do not meet a minimum number of trades or account activity within a specified period.
Margin interest: If you plan to trade on margin, consider the interest rates charged by the broker.
It's essential to compare the fees charged by different brokers and choose one that offers competitive pricing while still providing the services and support you require.
Trading Platform and Tools
A user-friendly and reliable trading platform is vital for executing trades efficiently and managing your investments. When evaluating brokers, consider the following aspects of their trading platforms:
Ease of use: The platform should be easy to navigate and execute trades.
Customizability: A good trading platform should allow you to customize the layout and tools to suit your preferences and trading style.
Charting and technical analysis tools: The platform should offer a range of charting and technical analysis tools to help you make informed trading decisions.
Mobile access: If you plan to trade on the go, ensure the broker offers a reliable and user-friendly mobile app.
Customer Service and Support
Good customer service and support are crucial for addressing any issues or concerns that may arise during your trading activities. When evaluating brokers, consider the following:
Availability: Choose a broker that offers customer support through multiple channels (phone, email, live chat) and has support available during trading hours.
Responsiveness: Ensure the broker's customer support team is responsive and knowledgeable in addressing your concerns and queries.
Educational resources: Some brokers offer a wealth of educational materials, such as articles, videos, webinars, and tutorials, to help clients improve their trading skills and knowledge.
Account Types and Investment Options
Different brokers offer various account types and investment options. When selecting a broker, consider the following:
Account types: Ensure the broker offers the account type(s) you require, such as individual, joint, retirement, or margin accounts.
Investment options: Choose a broker that offers a wide range of investment options, including stocks, options, mutual funds, ETFs, and bonds.
International markets: If you plan to invest in international markets, ensure the broker provides access to the markets you're interested in.
Security and Regulation
The safety and security of your investments are crucial. When choosing a broker, consider the following:
Regulation: Ensure the broker is regulated by a reputable financial regulatory authority, such as the SEC in the United States or FCA in the United Kingdom.
Insurance: Confirm that the broker is a member of the Securities Investor Protection Corporation (SIPC) or a similar organization, which provides limited protection in case the broker goes bankrupt.
Data security: Choose a broker that uses robust security measures to protect your personal and financial information.
By taking these factors into consideration and carefully evaluating the services and features offered by different brokers, you'll be better equipped to find a good broker that meets your needs and helps you achieve your financial goals.
Adam Fent
Adam Fent is a forex trader who has been involved in the markets since he was a teenager. He started out by day trading penny stocks, and eventually transitioned to Forex because of its liquidity and 24-hour nature.
He has been consistently profitable for the past several years, and is always looking to improve his trading skills. When he's not trading, he enjoys spending time with his wife and two young children.